The new Bakpac Handpan series - now for an introductory price from 999 €
Can this work to build a handpan for less than 1000 €? Yes!
We have developed a special model that has only 7 notes. This makes our job easier and we can produce the handpans faster. Our cheaper Bakpac Handpans have the same high quality as our customers are used to from the larger models: The handpans are characterized by a balanced sound with neatly tuned overtones.
To start, we offer you the new Baur&Brown Bakpac models for an incredibly low introductory price from 999 €.
The essentials in brief
Tuning: various tunings possible
Material: stainless steel
Diameter: 46 cm
Height: 17 cm
Weight: 2,7 kg
Price with 7 notes: 999 €
Price with 8 notes: 1300 € (E minor/E major)
Price with 8 notes: 1850 € (D minor/D major)
The instruments are excellently tuned, handmade in Germany by Baur & Brown (Bill Brown/Tim Baur) and are perfect for travelling!
We currently offer the following tunings (more to come soon):
Handpan Nr. 24 Om 432Hz Minor - 7 Notes
Tuning: g#-c#'d#'-e'g#'-a'-b'
Price: 999 € incl. shipping (worldwide)

---
Handpan Nr. 26 E-Minor - 7 Notes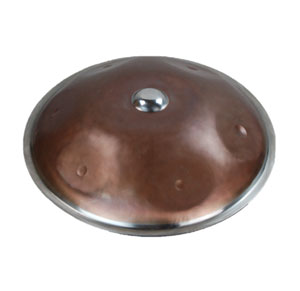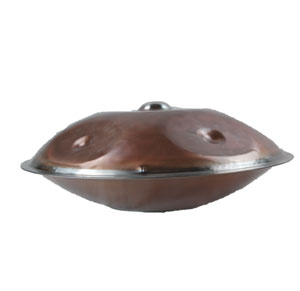 Tuning: E-Minor e-b-d-e'-f#'-g'-b'
Price: 999 € incl. shipping (worldwide)

---
Nr-27 E-Major - 7 Notes
Tuning: E-Major e-b-c#'-e'-f'#-g#'-b'
Price: 999 € incl. shipping (worldwide)

---
Handpan Nr. 29 Melog - 7 Notes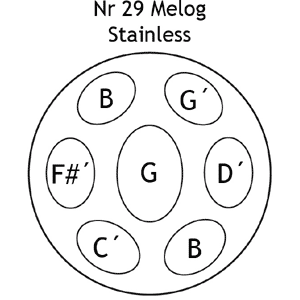 Tuning: g-b-c'-d'-f#'-g'-b
Price: 999 € incl. shipping (worldwide)

---
Handpan Nr. 30 D-Minor - 7 Notes
Tuning: D-Minor a-d-e-f-g-a-c
Price: 999 € incl. shipping (worldwide)

---
Handpan Nr. 17 E-Minor - 8 Notes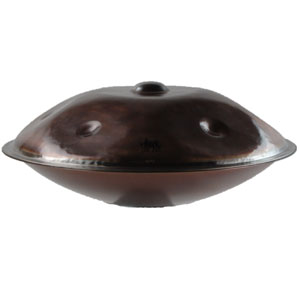 Tuning: E-Minor e-b-d'-e'-f#'-g'-a'-h
Price: 1400 € incl. shipping (worldwide)

---
Handpan Nr. 14 D-Classic-Minor - 8 Notes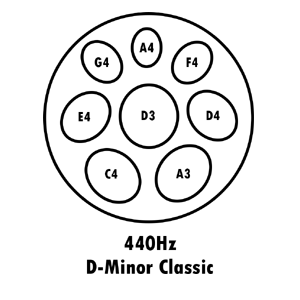 Our Bakpac Queen:
This instrument costs so much more, because it is much harder and longer to produce through the many low notes for us. It's almost a small piece of magic.
Tuning: D-Minor d-a-c'-d'-e'-f'-g'-a'
Price: 1850 € incl. shipping (worldwide)